In
addition to any recs you wish to post at any time
, the comm has monthly rec challenges issued by the mods.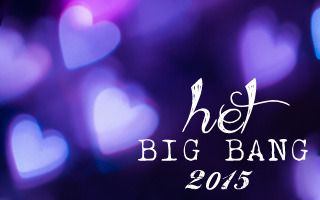 Challenge 150:
Category:
Het Big Bang 2015
Deadline:
October 1
Challenge: Once you've checked out the
AO3 collection
, rec us your favorite fics from
this year's Het Big Bang
—or any past year's challenge. (You can peruse previous challenge collections for
2011
,
2012
, and
2013
.) Any and all fandoms welcome!
To post a rec on Tumblr, follow the simple directions on our
submit page
.
To post a rec on LiveJournal, you don't need to ask for posting rights—just become a community member, copy/paste the text below, and post it as a new entry!