In addition to any recs you wish to post at any time
, the comm has bi-weekly rec challenges issued by the mods.
Challenge 103: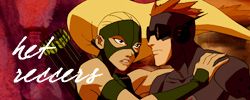 Category:
Animated Shows/Movies
Deadline:
December 15
Challenge: Rec us your favorite
animated show and/or movie
fics. Any and all het pairings welcome! Just c/p the text below and post it as a new entry:
You do not need to ask for posting rights. Just become a member and rec your favorites!
Feel free to pimp this comm to your friends so that we get more het fans!
---
Plus, your fellow members are looking for some specific recs. Can you help them out?
[
Special Requests
]

Buffy the Vampire Slayer/Angel: Buffy Summers/Charles Gunn
Covert Affairs: Annie Walker/Eyal Lavine
Chuck: Sarah Walker/Chuck Bartowski
Gossip Girl: Jenny Humphrey/Nate Archibald
Harry Potter: Luna Lovegood/Harry Potter
Hart of Dixie: Zoe Hart/Wade Kinsella
Legend of the Seeker: Cara Mason/Leo Dane
Once Upon a Time: Snow White (Mary Margret Blanchard)/Prince Charming (David Nolan)
Parade's End: Sylvia Tietjens/Christopher Tietjens
Revenge: Emily Thorne/Aiden Mathis
Star Trek Reboot/TOS: Amanda Grayson/Sarek
Teen Wolf: Lydia Martin/Jackson Whittemore
Terminator: the Sarah Connor Chronicles: Cameron Philips/John Connor
The Newsroom: MacKenzie McHale/Will McAvoy
Uncharted: Elena Fisher/Nathan Drake